I am lucky to have collaborative relationships with those who facilitate learning for teens. Such relationships have opened doors for me to interact with teens in settings that cultivate flexibility and nurturing, curiosity and wonder: an ideal environment for creative thought and expression, both of which I endorse, demonstrate and guide through my work as a teaching guest artist.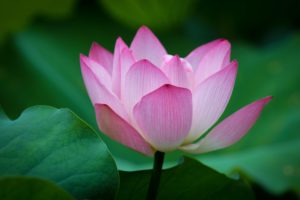 It is within such exemplary warmhearted settings I pour love through my original songs, rhythmic prose-style story-telling, theatrical monologues and scenes, as prompts for reflection, discussion and writing.
I appreciate every opportunity that has awarded me the privilege of contributing to the growth and development of teen participants, by offering nourishing food for thought through my art forms of choice and practice, for numerous years.
Here are recent student comments from University of Washington's summer writing program for teens (invited back, as their guest artist, for my sixth year):
As someone who has that "survivor brain" mentality, reading just bits of your writing today has helped me break out of that shell a little bit, and for that I thank you!
Your presentation has really inspired me to continue writing poems. I really am grateful for this experience.
It was really cool how the works you presented were different forms, allowing me to see the process for those writings.
I learned so much and am going to implement everything you said. I enjoyed listening and reading your work. You gave me so much inspiration.
Your voice and cadence showed me how sharing writing, vocally, can be a totally different experience!
Your writing inspired me to be more open and vulnerable with my writing. It also taught me not to "force" writing.
I learned a lot today. It meant a lot to me that you came here to present your work and answer our questions. You've inspired me to try different writing styles.
My favorite part of your visit was learning more about you and your work. Thank you so much for coming to speak to us!
Your writing is unusual, not in the way of being odd, but in the way of being different from the usual. And it really opened my eyes.
I absolutely love the vibrancy of your work and how memorable it is.
What you said about knowing your own self, of your inner reasons, really struck me…connecting to you, considering who you are and what you wish to tell is vital.

Aspiring, playful teens & I, (2nd from lower left), at UW summer writing program

I ended up learning many things from you…what really struck me were the songs that you wrote.
You have inspired me to write more and include more emotions into my writing.
You made me feel so validated about my writing…your message is so valuable and I hope you share it with as many people as possible. I am inspired to become even more involved with the type of work you are doing for humanity.
I really like your poems and how you talk about writing.
I really enjoyed listening to your work…it was a fun experience and very thought-provoking. I love how passionate you are about your work.
I really did enjoy your presentation even more the second time. I found I was really captured by the singular rose (song) the first time, but now I really was caught by the scene about the mother (monologue).
Thank you for making my day in class more eventful and exciting. It was really interesting and inspiring how you can do so many different kinds of writing and performing.
Thank you for introducing us to emotion literacy.
Thank you for sharing your knowledge with us. Your advice was very helpful and I will carry it with me throughout my writing journey. One thing that struck me was how unique your writing style is. It was unlike anything I had heard before.
Your writing is the most interesting thing I've ever read. It's strangely beautiful and I could somehow connect with some of the personifications you wrote…something I will definitely aspire to be like.
You have a very unique style and tone and I love your imagery.
Thank you for inspiring me to write from the heart.
Thank you so much for trusting us with a piece of you, in which you beautifully articulated through your lovely poems, monologues and scripts.
If you are a coordinator and/or facilitator of creative writing programs, and want to orchestrate an experience for your students that renders similar results reflected in the comments above, please consider booking me as your guest artist. My arts-based offerings and the discussion following my performance nourishes the heart, mind and soul and expands interest in and capacity for communication skill-development.
My rates for arts-based instruction are contingent upon duration of guest artist visit(s), preparation time and travel.
Some examples of my work can be viewed on this web site; information about my multi-disciplinary published/produced works can be viewed here. The content of a recent guest artist presentation through the University of Washington, for teen writers, can be viewed here. Professional and personal references are available upon request.
Please inquire here. I would be very glad to hear from you and to discuss what aspects of my work you are most interested in towards fulfilling your teen stewardship vision.
---
Illustrations: Zhao Mengwei
Event Photo: Jeff Rogers